7 Things We Love About QMotion Motorized Shading Systems
QMotion roller shades are whisper-quiet, stylish, and easy to operate from your smartphone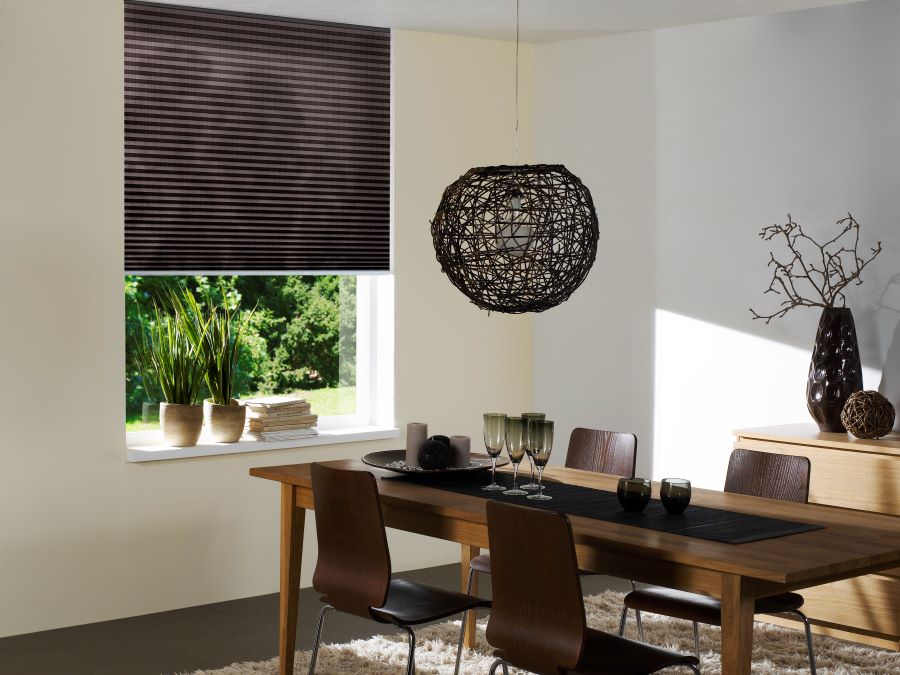 Admit it: manual window shades and blinds are a pain to use. Despite your best intentions to add more natural light to your Southlake, TX home, it soon becomes too time-consuming and frustrating to maneuver corded shades multiples times a day.
Motorized shades solutions take the hassle out of using your window treatments. Raise and lower shades with the press of a button or automate them to operate on a schedule that aligns with your daily routines. QMotion is a leading brand for shading solutions, offering a range of stylish, whisper-quiet, wired and battery-powered automated shade lines. Keep reading to learn seven reasons why we recommend QMotion shades to our Texas residents.
SEE ALSO: Why Savant Should Be Your First Choice for Smart Home Automation
What Sets QMotion Shades Apart from Other Solutions?
QMotion motorized window treatments come with multiple features to meet all your shading needs at home.

1. Multiple mounting options. QMotion offers several mounting styles depending on your aesthetic preferences. For example, you can choose to leave the fabric rolls visible for a clean, simple appearance or conceal the rolls behind a color-matching fascia covering. An elegant mounting option is the concealed style that recesses the fabric rolls into the ceiling. Additionally, all QMotion systems feature slim brackets that limit side light gaps to ½ inch — the narrowest gap in the market.

2. Manual override. QMotion shades have a manual override feature that allows you to raise or lower the shades by pulling on them. Send your shades all the way open with a short tug or lower the shades by hand until they're at the precise level you desire.

3. Battery-powered options. QMotion offers a selection of battery-powered shades, an ideal solution in retrofits and remodels where installing new wiring would be laborious and expensive. Battery-powered shades use D-cell or AA alkaline batteries and have an expected lifespan of up to three years before needing replacement batteries.

4. A range of fabric offerings. QMotion offers room-darkening blackout shades, light-filtering sheer shades, and energy-efficient honeycomb shades to meet your lighting control and privacy needs in any room of the house.

5. Myriad color and style options. QMotion has a shade solution to match any interior design with over 300 different colors and styles to choose from. Whether you prefer neutral colors or bold patterns, your new shades will look right at home in every room of your house. Additionally, QMotion offers several eco-friendly and chemical-free fabric selections that meet industry-standard certifications for sustainability.

6. Easy control and automation. Control your QMotion shades with a smartphone app, touchscreen, keypad, remote, voice control, or manually. Program a single shade or a group of shades to raise and lower on a pre-set schedule or adjust your shades at any time with the press of a button on your smart device.

7. Savant integration. QMotion shades integrate with Savant home automation so that you can access and control your home entertainment systems, climate, lighting, security, and shading from a single interface.

Custom Media is your QMotion dealer in Southlake, TX and surrounding areas. To learn more about QMotion shading solutions and installation, give us a call, fill out a contact form, or connect with our staff online via live chat. We look forward to hearing from you!

No video selected.